Valley School Opening on Monday May 18th for all Pupils
We look forward to welcoming all our pupils back on Monday 18th May, it is going to be exciting to see everyone and share all our stories and help everyone readjust to Valley School life again.
Please contact us as soon as possible if you have any concerns or if you are going to keep your child at home under Level 2.
Level 2 has important operating systems we must follow so here are the things you need to know:
LEVEL 2 – starting Monday 18th May
All pupils will return to their normal classrooms. All school timings will be normal from next week.
We will be operating a drop off / pick up only policy –
Parents will not be allowed to enter the school grounds before or after school.
The Main East Street drop off point will be used. The gates from Parvin Place and The Glade South will be open between at 8:30am and 9:00am. They will also be open between 3:00pm and 3:20pm.
We are required to run a contact register for all people entering the school and with the large numbers of parents normally arriving in school morning and afternoon from multiple entrances this becomes very problematic. To keep everyone as safe and controlled as possible we cannot allow parents to walk around the school grounds.
Any parent who wants to visit the school must enter through the main gate on East street, come straight to the office, sign the contact register then follow staff directions from there.
All pupils must have their own drink bottle. Drinking fountains will be closed off. A supervised bottle refill station will be established.
There is no physical distancing requirement inside the classroom – the measure is keeping out of the 'moist breath zone' of others and avoiding physical contact. Staff members will be keeping a 1 metre distance from other staff wherever possible.
Visitors to school are required to observe 2 metre distancing.
Please do not send your child to school if they are unwell.
Any pupils displaying any symptoms of coughing, sneezing or a runny nose will be sent home.
There will be no team or school assemblies until further notice.
All classes are well equipped for hand sanitising and handwashing.
Thorough daily cleans will be taking place.
We understand returning to school is an exciting time and the Health and wellbeing of all our pupils and staff are our priorities.
Later this term we are planning 3-way conferences so you, your child and the teacher can discuss settling back in to school and goals for the rest of the year. More details to follow soon.
Thank you for all your support, it is much appreciated. We look forward to continuing to work as a community to the do the very best we can for our kids as we move through these challenging times.
Take care Everyone
Roger Goulstone
Principal
The Kelly Club team are excited to be starting back on Monday 18 May. We have been working hard to make sure our programme is as interactive and enjoyable as possible, while embracing the necessary new procedures. Further information around new procedures will be sent out to the database by the end of the week. We look forward to seeing you all soon.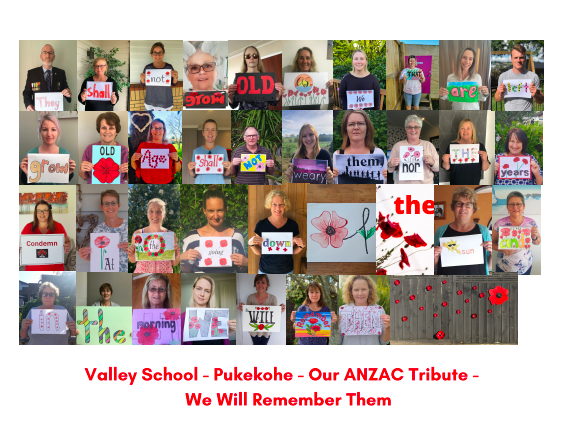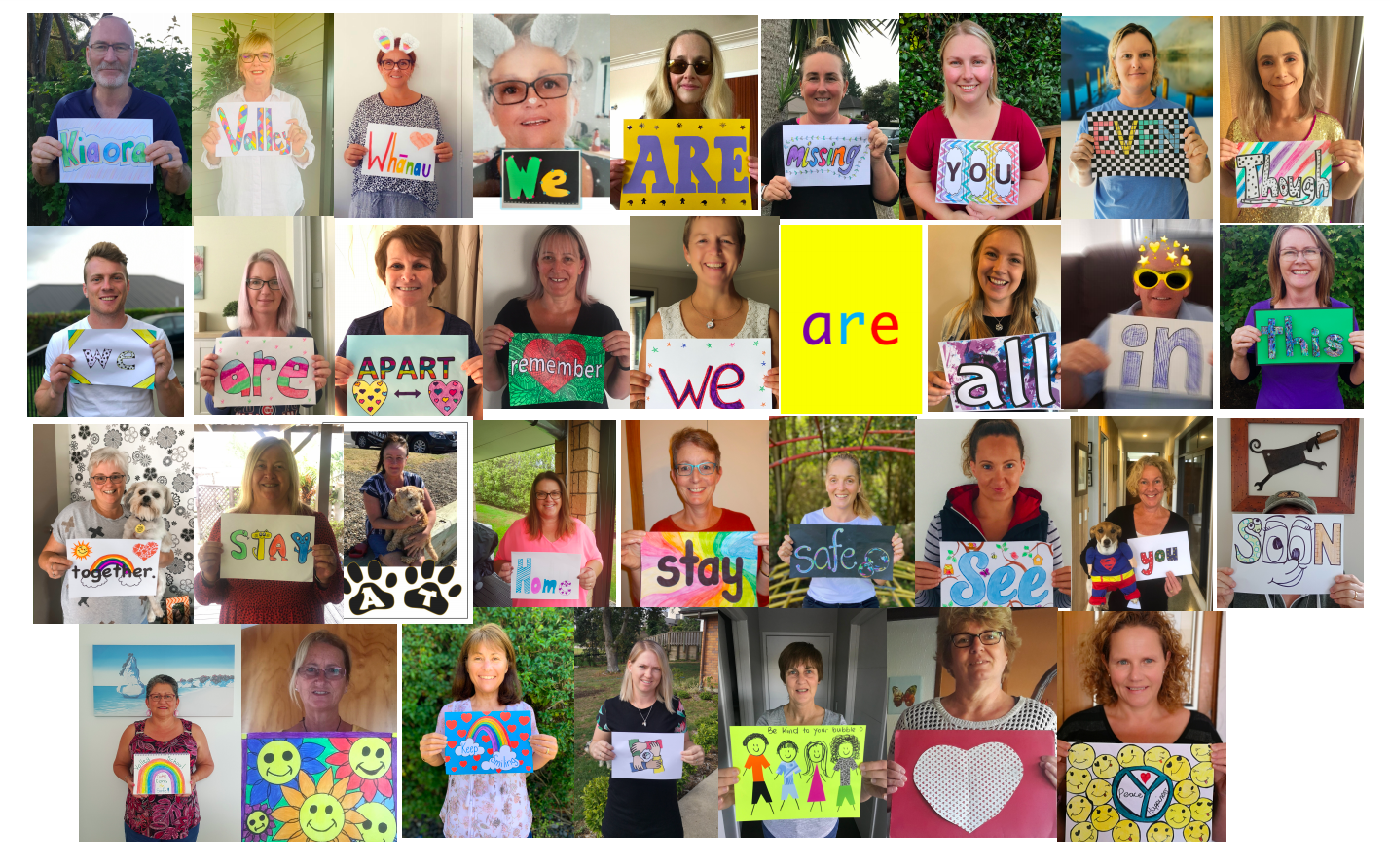 Valley School Staff - We are missing our students

Learning @ Home 2020
Work grids will be available each day for all syndicates.
Click here or visit the 'Learning @ Home 2020' tab on the left hand side.
To make the Slide full screen click on the
'Full Screen' button -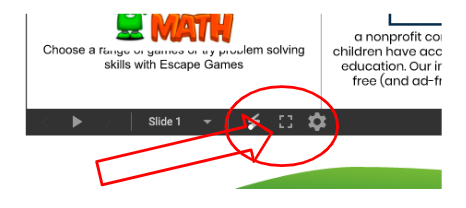 Our link for Kiwi Kids News Tasks was created on Tuesday. As Kiwi Kids update this daily you will need to click the 'Kiwi Kids News Daily' button found at the top of the page to refresh to the current day.

Term Dates 2020

TERM 1 Start – Thursday 30 January Finish – Friday 27 March
TERM 2 Start – Wednesday 22 April Finish – Friday 3 July
TERM 3 Start – Monday 20 July Finish – Friday 25 September
TERM 4 Start – Monday 12 October Finish – Friday 11th December
Sunshine On line
This is a free website for Valley School students that supports children's learning in literacy and maths.
You can log on by clicking this link Sunshine
For password and username enter: valley1540

Reading Writing and Mathematics
Click on the Curriculum link below to take you to our curriculum section where you will find information on Reading and Writing Achievement Expectations for each year level.
now what learning is
Valley kids show "courage" when it comes to learning. Students know how to be prepared for learning, what tools they need and the right attitude to bring to all learning situations.
nclude everyone
Valley kids show respect for themselves and each other. They have a strong sense of "honour" and do what is morally right. They are the most important part of the Valley School community.
iscover their individuality
Valley kids are "loyal". They can be relied upon to participate and contribute in all learning situations. They are curious about the world and willing to take risks with their learning.
trive for success
Valley kids always show a 'can-do' attitude. They set learning goals and strive to achieve them. They show "endurance" in all they do by demonstrating stamina and determination.
USERS OF SCHOOL FACILITIES AND PLAYGROUND OUTSIDE OF SCHOOL HOURS DO SO AT THEIR OWN RISK.
VALLEY SCHOOL IS SMOKE AND VAPE FREE AT ALL TIMES