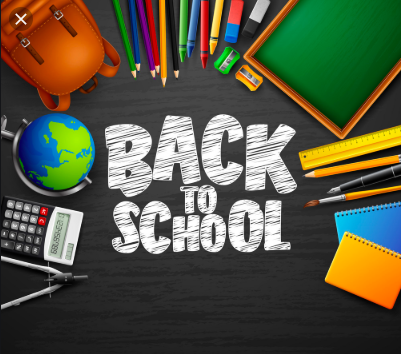 Thinking about your back to school stationery needs?
Follow this link to order all your 2020 stationery requirements online.
There will also be stationery sales from the school library on
Tuesday 28th January 1:00 p.m. - 4:00 p.m.
Wednesday 29th January 9:00 a.m. - 6:00 p.m.
Cash and EFTPOS available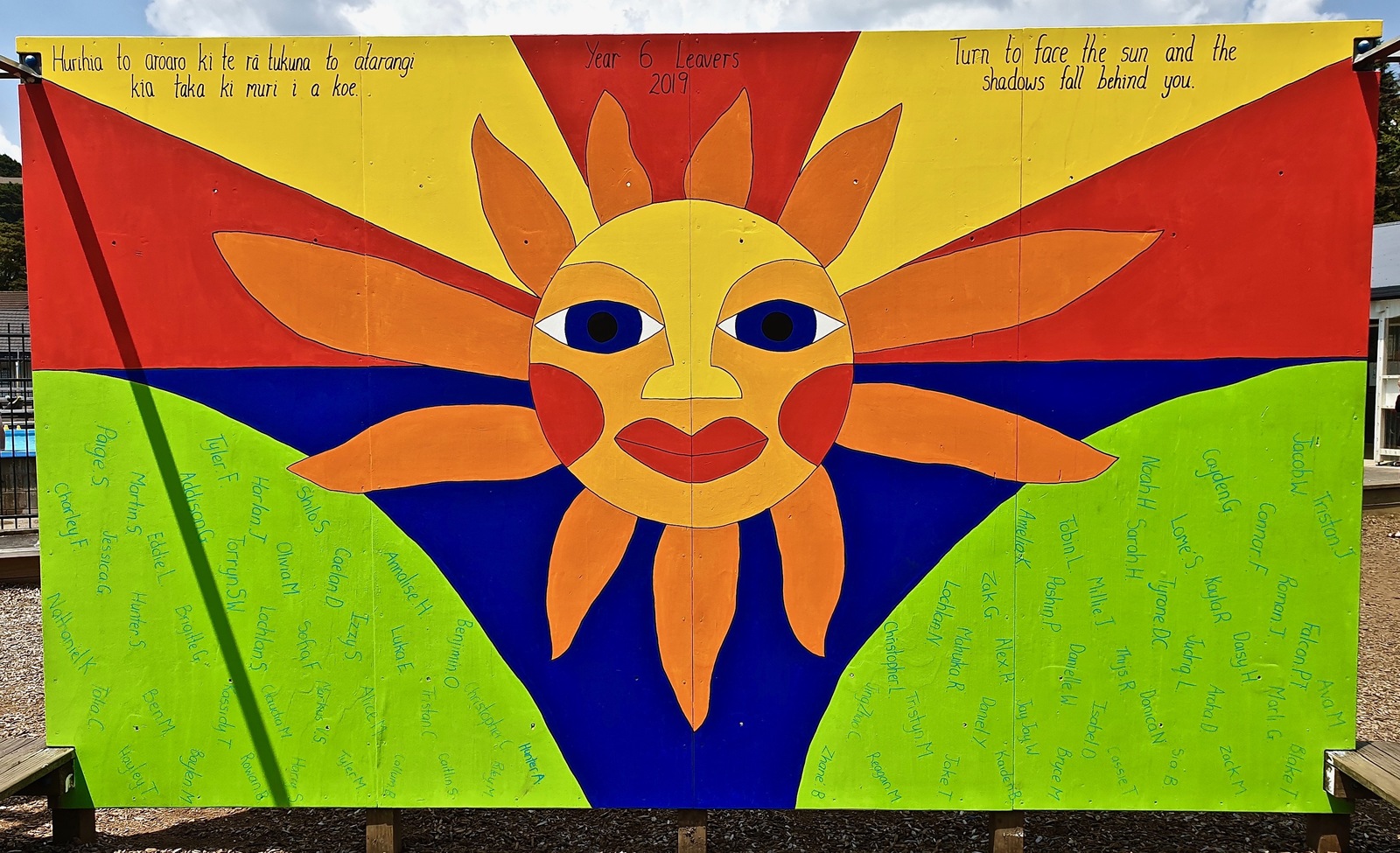 Our wonderful new mural that highlights all our Year 6 leavers. Thank you to Ms Krybolder and her helpers for producing a wonderful piece of art!
Come and have a look at it in our senior playground.

Term Dates 2020

TERM 1 Start – Thursday 30 January Finish – Thursday 9 April
TERM 2 Start – Tuesday 28 April Finish – Friday 3 July
TERM 3 Start – Monday 20 July Finish – Friday 25 September
TERM 4 Start – Monday 12 October Finish – Friday 11th December
IT'S BACK IN 2020!
CLICK HERE FOR ALL INFORMATION -
ONLINE ENTRIES ONLY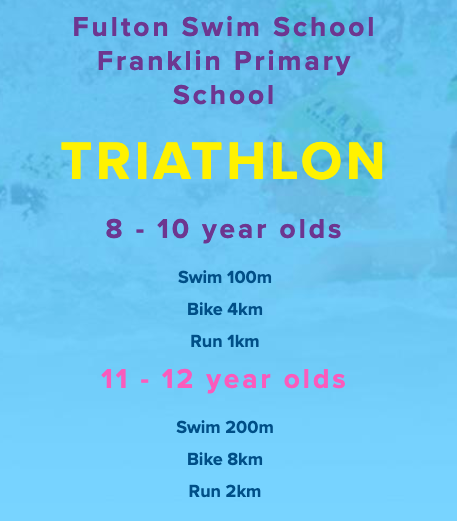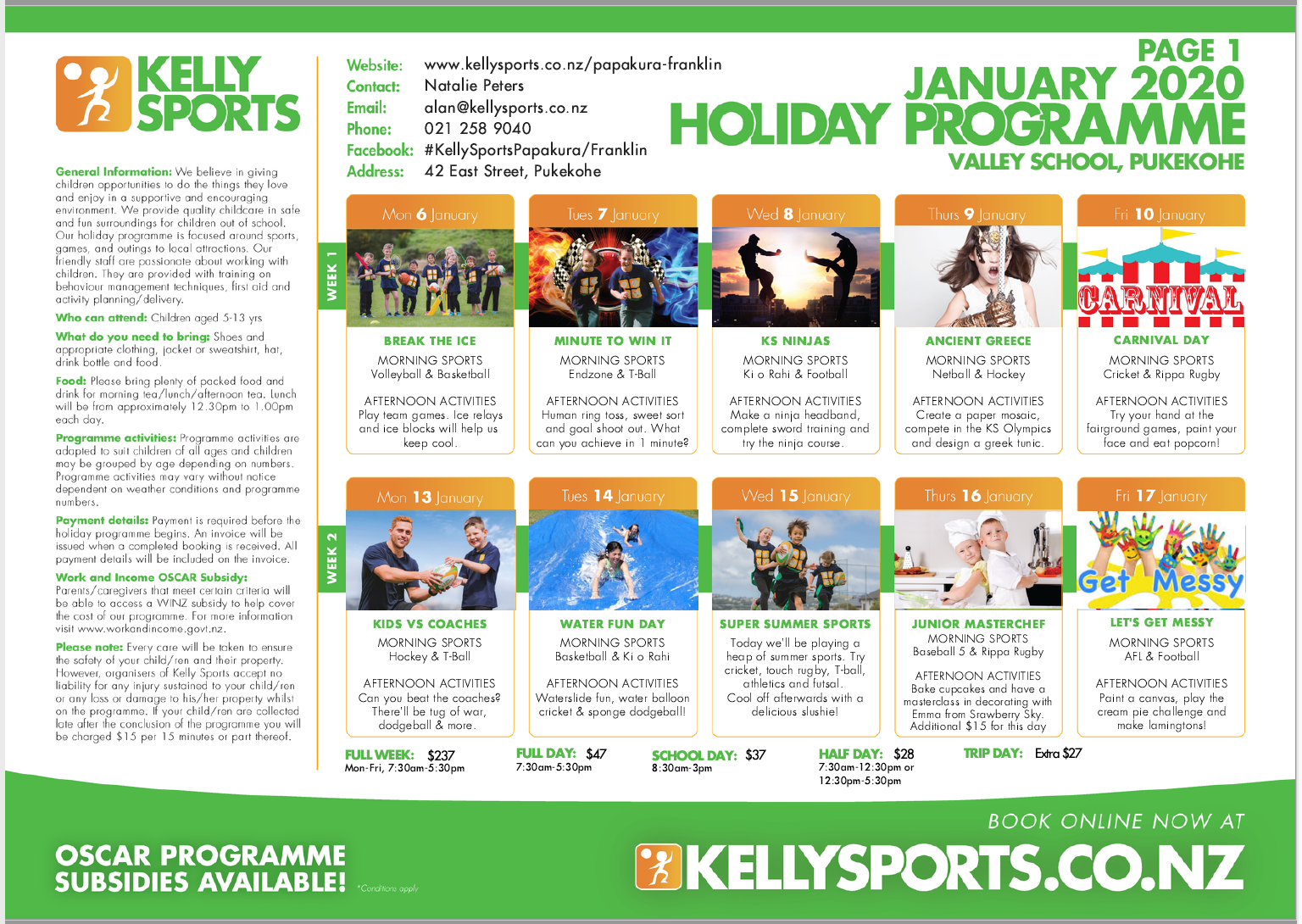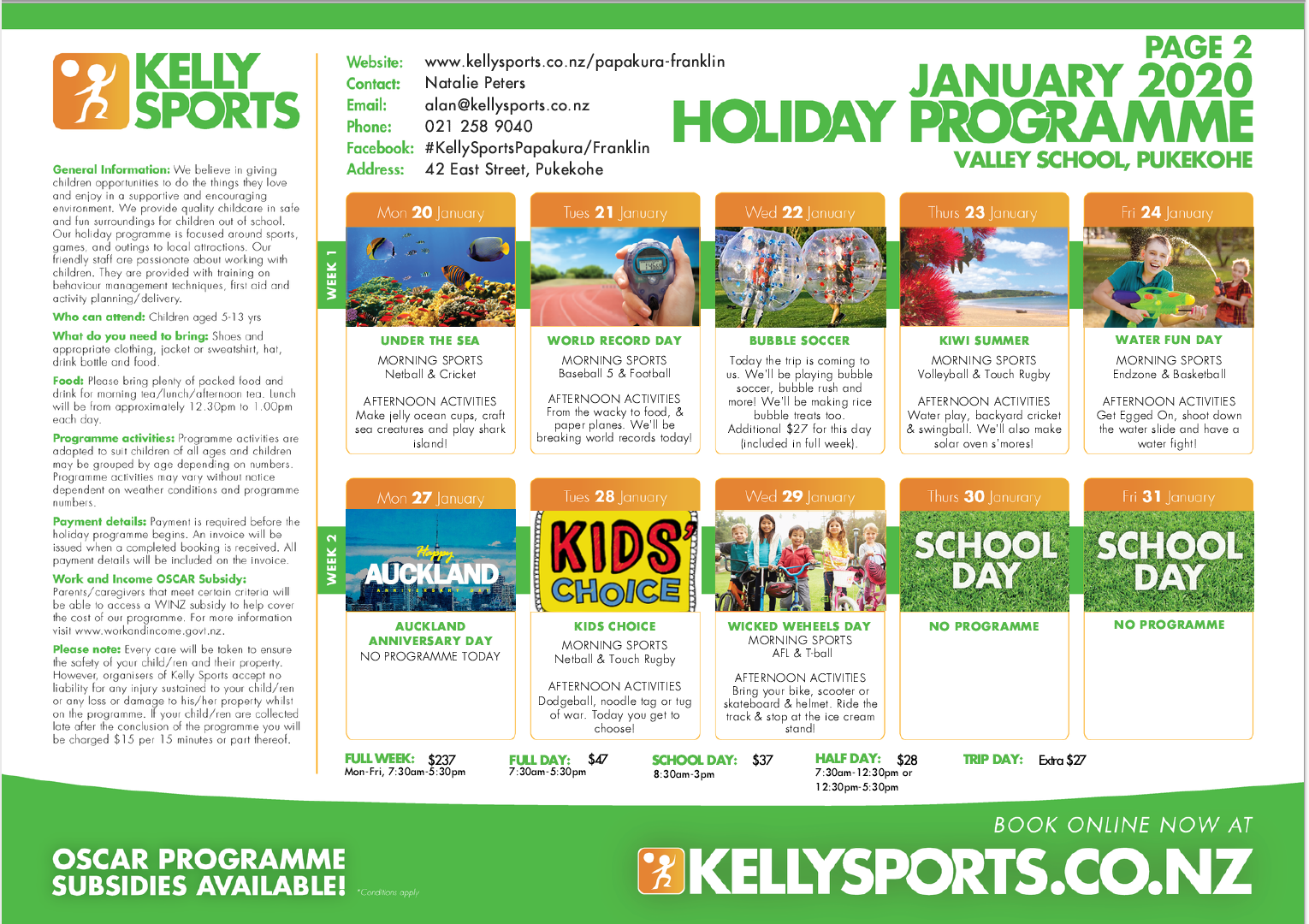 Sunshine On line
This is a free website for Valley School students that supports children's learning in literacy and maths.
You can log on by clicking this link Sunshine
For password and username enter: valley1540

Reading Writing and Mathematics
Click on the Curriculum link below to take you to our curriculum section where you will find information on Reading and Writing Achievement Expectations for each year level.
now what learning is
Valley kids show "courage" when it comes to learning. Students know how to be prepared for learning, what tools they need and the right attitude to bring to all learning situations.
nclude everyone
Valley kids show respect for themselves and each other. They have a strong sense of "honour" and do what is morally right. They are the most important part of the Valley School community.
iscover their individuality
Valley kids are "loyal". They can be relied upon to participate and contribute in all learning situations. They are curious about the world and willing to take risks with their learning.
trive for success
Valley kids always show a 'can-do' attitude. They set learning goals and strive to achieve them. They show "endurance" in all they do by demonstrating stamina and determination.
USERS OF SCHOOL FACILITIES AND PLAYGROUND OUTSIDE OF SCHOOL HOURS DO SO AT THEIR OWN RISK.
VALLEY SCHOOL IS SMOKE AND VAPE FREE AT ALL TIMES